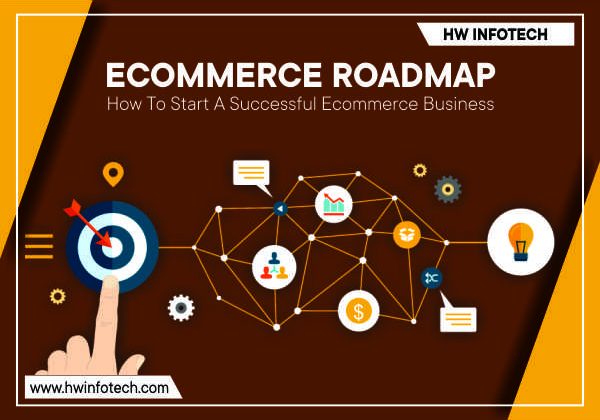 Top 5 Tips to Start, Build and Grow a Successful E-Commerce Business in 2019
To start a successful
E-Commerce
business is not a cakewalk for sure. There are no shortcuts but hard work and consistency that will help you to reach the top. For this, every online business owners need to follow the certain roadmap. This will support them in building a successful E-Commerce business right from scratch.
Implement the right E-Commerce business ideas that suit your passion, and you can foresee growth too. The decisions must involve a proper blueprint, guides, blog posts, videos, high-quality images, etc. It should also involve detailed market research before launching the online business and helping it to become profitable.
A study states that global E-Commerce sales will grow to 4.8 trillion dollars, and shoppers will buy goods and services worth more than 2.1 billion dollars. Therefore, if you want to attract your customers in real-time, then you need to consider a few tips that will support your online business growth.
Let us take a deep dive into these amazing yet knowledgeable tips that will help in expanding your E-Commerce market place.
Pamper an Untapped Market
The big mistake the newbie entrepreneurs make, they create a product and then search for the market. It is better to put your research in an untapped market that is untouched and where there are potential earnings too. Like, taking an Example of Apple they created iPad, iPods, Macbook, etc. when other companies were busy manufacturing wired computers and big mobile devices. You can explore many opportunities just by doing market research from the Internet or through the surveys. For starting your own B2B or B2C business, you can do some quick research:
Seek the keywords that are not potentially searched
Do drop by customer reviews, forums, and feedback platforms to know about the consumer requirements
Pick out the weak points of your competitors and create a product or service that can surely win in the market.
Creating a Catchy Content
Content is the king so devise a content or catchy tagline for your product that hits your consumers hard. The content should be such that it helps your customers to connect immediately with your brand. A survey by E-Marketer states that the adoption of digital content marketing in 2018 was higher at 87% by Business-to-Business Companies.
Many big E-Commerce stores have also built their brand based on Content Marketing. This not only boosts their brand but also improves search ranking among the customers. Moreover, the content strategy works well for the business owners who are working on a shoestring budget initially. A few pointers to keep in mind:
Creating an intriguing headline
Ask yourself a question
Carve out solutions
Display the testimonials on your website
Launch a deal or an offer
Call to action statement to create urgency in the consumer's mind
Set for SEO
Nearly 61% of the marketers state that improving SEO and improving the organic search is their main inbound marketing approach (Hubspot). By using modern SEO tools, you can reach out to a larger number of potential audiences with the right keyword strategy. The SEO experts can help you to attract organic traffic to your site within the stipulated time. Moreover, with a good SEO service you receive:
The business owners should opt for the On-Page optimization of their web pages before choosing the Off-Page optimization. They can hire the expert, or if you are having knowledge about SEO, then you can start by optimizing the title, heading, body content, images, and the videos.
The Link Building through authentic resources will also make your profile diverse and nice. This will enhance your brand's online presence.
The E-Commerce businesses must post informative content rather than long-pieces that will bore the audiences. Creative content will boost your sales by attracting more and more consumers.
To get a link to your own E-Commerce store, you can choose the guest posting in the same niche that will drive traffic to your site.
Developing an Amazing and Captivating Website
Your fascinating E-Commerce store is an important part of starting your online business. It's the same as a brick-and-mortar shop not having a physical presence. The aesthetic appeal of your website will only catch the eyes of your audiences. Your site should consist of proper landing pages and seamless navigation. An easy to operate website appeals, mostly to users like these top sites. To design a blockbuster website, you can reach out to reputed E-Commerce Web Development Company like HW Infotech too that can build your site from scratch. We keep following in mind while developing the website.
Simpler UI
Clutter-free website
Using two font colors
No pop-up ads every now and then
Minimal design and no flashy patterns
Get Set for Mobile Optimization
It is mandatory to consider mobile optimization for your E-Commerce website. According to Statista, the year 2021 will witness the retail sales volume of 53.9% through mobile commerce. Even experts are of the view the sales will jump with the help of mobile apps by the shopping done through Smartphones and tablets. Your websites must be mobile-optimized so that users can operate them seamlessly. Even you can create Social Media profiles that are accessible through the mobile platforms to seek for latest offers, read newer blog posts, product reviews, etc.
Final Words
As newer E-Commerce trends are constantly evolving, so it can be sometimes late to build your store from scratch. Most of you must be in need of ready E-Commerce stores that are similar to platforms like Amazon, Flipkart, Shopify, etc. If you are seeking for clones of these platforms, then you can contact experts from HW Infotech, an e-commerce development company.
We provide ready online stores with great in-built features, including product section, digital product, blog section, widget section, E-Mail tracing section, support ticket section, customer section, page setup, business settings, etc. The online business owners can start their E-Commerce store immediately without waiting for the developers or designers to build their website or customize it accordingly.