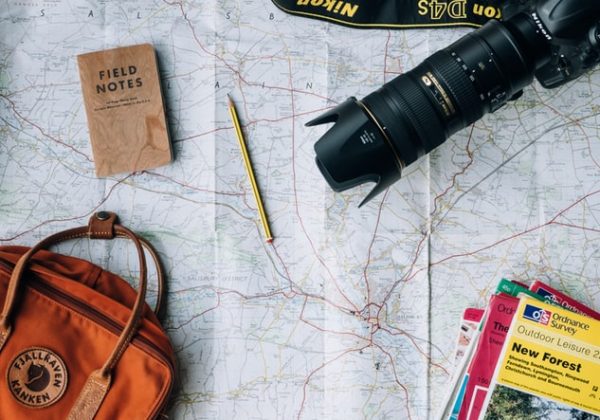 How can we set up a travel and tourism company like MakeMyTrip
Online hotel and travel booking are one of the profitable online businesses to start with. These portals are sprouting from all parts of the world since the volume of trips or travel made by the people for different needs including personal, business, entertainment, medical and more are increasing in a tremendous rate. There is no need that you own hotels, flights, taxis, train, and buses to start an online travel booking business. In fact, it is the intelligent people who make huge businesses online than the wealthy businessmen. They provide the best platform where everyone including service providers and customers can mingle together to satisfy the needs.
How To Start Online Hotel & Travel Booking Business Like MakeMyTrip
Easy to start
It is not a tiring or herculean task to start your online hotel and travel booking business. If you have good plan and easy-to-execute steps, you can start your business within a short span. Here are some of the important steps that make your business launch easy.
Get the best travel script
It is not a good idea to depend on a web development company to design the website from scrap. It not only takes a good volume of time but also consumes a good amount from your pocket. Here you can consider buying readymade Make-my-trip clone scripts to reduce the expense and time of website development at the same time of making it rich with popular user-friendly features. Buy php travel script to assure the best in functional excellence and safety to the website. It helps you develop a website and app that work better with both computer and mobile screens.
Collect photo, data, and videos
The script helps you customize the features to design the website without any of the hard tasks. Your next step is to make the website rich and beautiful with photos, videos, and data of hotels and travel service providers. It is good to avoid photos that are posted on other websites even on their own websites of hotels and travel service providers. It is better to make travel and take photos and videos. Your pocket-sized camera is enough to take photos and videos of good quality. If it seems to be tough and time taking, then it is better to make some edits in the existing photos and videos using the latest tools online before posting it on your website.
Traveling expense
Keep enough money to make your travel to the places that you wish to add to your websites. Even though you can collect information online, it gives a good experience for you to manage the website in a professional and beautiful way. Prefer some cheap transport modes to cut down the cost. You can make use of smaller and lightweight gadgets to keep yourself comfortable on travel. It is better to take light food and fruits to keep the cost under budget and to protect the health.
Do not hesitate to bargain
Consult the best hotels in the city and also in outskirts. Make a good discussion with the hotel management and don't hesitate to bargain the rates. Make sure you get the rate at least 30% than they give to the direct customers. Also inquire about the local activity services providers including rafting, paragliding, horse riding, boat houses, etc. and make good deals to provide complete services at best rates. Keep in mind that every business deal can bring you some amount of profit from wherever you are. Discuss varied tariff plans, booking procedures, cancellation and return policies and more to provide the exact details to the customer through your website.
Bank account and payment gateway
Have an online bank account and payment gateway in your hotel and travel booking website to help the customers book their services with multiple payment options. Be clear and punctual in making the transfers with instant notifications to build sound relationships with both clients and customers. Make use of better payment gateways to make the process of payment from the hotels and travel sites to your account after the payment from the customers free from any of the issues.
Better data entry management
The collected data should be well managed, sorted and distributed to concerned departments without any lags or waits. Make-my-trip has one of the best data management system to track and manage all of the transactions made on it to receive and pay necessary payments on time. Once the data is uploaded by the customers, the same should be sent to the hotels for cross-checking. All of these activities happen instantly and you get the commission from hotels and travel sites once the customers complete the payment and visit. A better data management solution provides you with the reports on the outstanding payment you have to get from the partner websites.
Customer service
This is the most important among all of the steps of factors. Customers are said as the kings in online business and they should be treated just as such. Make them happy with coupons, special offers, freebies and more. But it is the prompt service and quick response that really hold the customers with you. Meet the promise made to customers at any cost even if any of the hotels fail to provide the committed room. Take the risk and arrange the same quality room for them without collecting additional charges from them. Check for the services of the hotels and travel partners frequently and take efforts to stop any sort of bitter experiences happens not more than just once or twice. Appoint few staffs to address the complaints from the customers and to solve them with the best solutions within a short period of time.
Marketing is the major step
Marketing your website is the major step. With a website that looks and work similar to Make-my-trip, it is so easy for you to grasp the eyes and attention of potential clients and customers. Give importance to advertising in online platforms including searching engines and famous social media.
A good Make-my-trip like a website made with the best travel website clone help you a lot in kick start the hotels and travel booking business and to taste the success without waiting for years.
How Much Does It Cost To Develop A Travel App/Portal Like MakeMyTrip?
Why choose HWinfotech for MakeMyTrip App & PHP Clone script website?
HWinfotech is one of the biggest website PHP clone script provider of the market where you can get 500+ clone scripts. The best thing about HWinfotech is that we have the best developing team for customizing your product as per your requirements. This company is a one-stop solution for all of the problems like web development service, web designing service, digital marketing services, mobile application development services. I would strongly recommend you to send the demo request or you can chat with our representative on the website of HWinfotech so that you can understand how a legitimate company works for their valuable clients.
More information can be found on company's website. https://www.hwinfotech.com/. You can also reach us at info@hwinfotech.com