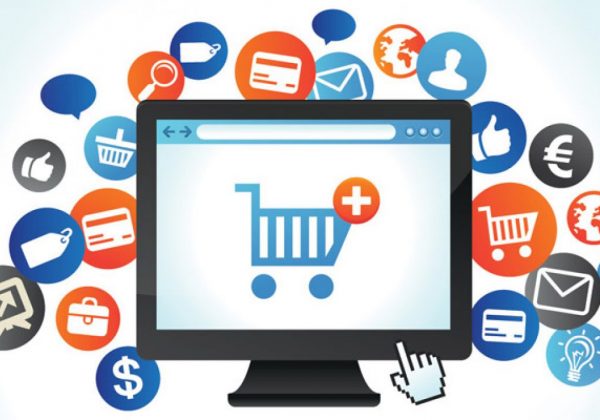 Good ecommerce web design can turn website visitors into your product or service buying customers and the design of your website is so important that it has to be kept in mind while designing your e-store web design that the purchase process could drive as quick, easy, and with no hassle. Even if,you try your level best to write best ads & ad copies for your marketing pitch, still you can face the downside of losing customers who could have been buyers online, rather .If you do not have a website optimized for sales cycle. Most of us keep our choice in mind, while what we had to do was to have a website that is interactive and user friendly & carries value proposition with best showcase of your products or services. Here each page of the shopping store is important from Home to Category – Sub-category to The Product Page. You cannot ignore the vitality of the shopping cart design , of course .
Ecommerce Web Design By an experienced Digital Marketing Agency
Here at HW Infotech , we have gone through many digital ad campaigns and have analysed user perspectives & user behavior trends with ourdigital marketing agency& conversion rate optimization expertise. These case studies guide us in the right direction and we finally shape an ecommerce web design theme instinct that is only meant for visitors with very little desire to shop. we work onmarketing augmentation reality & have designed masterpieces.
Customer Friendly Ecommerce Web Design Templates
All of our ecommerce web design templates have custom design features to make you help design a store website in open source which make vistors stay on for some considerable time & end up buying something. We have the expertise of developing enterprise softwares, apps & PHP scripts of Amazon Clone,Alibabaclone, Etsy Clone & many more marketplaces. With this experience, we have gone through the design & development stages which needed sincere attention for a marketplace website store design drafts & revenue generating business models that have over millions of sellers & billions of customers.
Ecommerce Website Design Company
A multi-vendor e-commerce website facilitates independent sellers operating on a single platform or online marketplace in an operational and cost-efficient manner. Various open source frameworks and platforms such as WordPress, Magento and WooCommerce can be leveraged to fashion a multi-vendor e-commerce website based on the requirements charted out and functionalities solicited. Multi-vendor e-commerce websites are not only created for products, but also for services, bookings, rentals and much more. Numerous factors such as ease of navigation, superior user interface, diversified plug-ins, data dashboards, costing and operational efficiencies are determinants of choosing an appropriate platform. Integrating payment features and payment gateways also important plug-ins to multi-vendor sites.
Get your Ecommerce Website Design here
Why we are the best ecommerce website design company.A powerful, professional, good-looking and user-friendly theme for your e-commerce store is incredibly important. It is the customer's first brand experience and exposure. Speed and load ability are also essential for a webpage with numerous simultaneous browsers. Aside from this, it is imperative that your e-commerce website possesses a secure and stable framework in terms of hackers, protection of payment information and customer information. It is important to engage a professional website development and design team that can leverage its expertise to fashion a robust and user-friendly multi-vendore-commerce website.