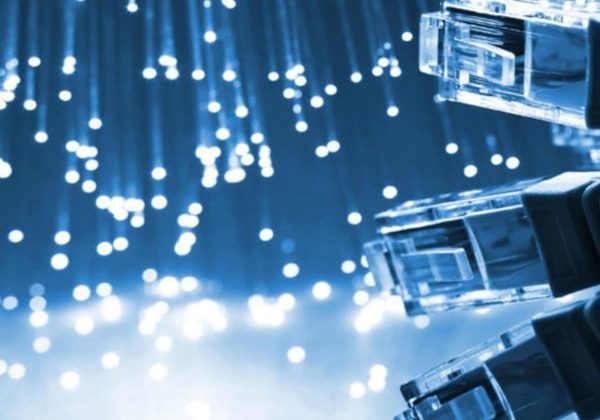 Car Rental Script Gives An Instant Start To Your Car Rental Business
How car rental script is super beneficial to your rental business
Online businesses are growing and spreading like a wildfire in the present world of digital business. Almost all of the businesses irrespective of sizes have already made their presence online. Similarly, developed mobile apps to serve the customers in the best way. Now, entrepreneurs can think about starting their own business without a huge capital. Now it is so easy to manage the business with a website, mobile app and few staffs. What is your idea of starting your own business online? Car rental service is one of the best online businesses to select and to earn good commission with minimum investment.
Start car rental business
Online car rental business is crossing all of the conventional limits and touches new horizons of success. This surprising growth attracts several entrepreneurs to start a car rental business. Currently, people look for more convenient modes of transportations. Similarly, they depend on car rental services for all of the traveling needs. These includes personal, professional and recreation. As an entrepreneur to start car rental business you should have the basic idea of the business and need a well-developed website. Now website development is made so easy with car rental script. Here are the car rental script benefits for you:
Car rental website clone script
Website clone scripts are ready-to-use scripts developed by the experts after research made for years about popular websites. Reputed website clone script service providers will have a good team of scriptwriters or developers. They make research on the world-famous and popular car rental portals to study its composition and working. Then they make the ready-to-use scripts that help the entrepreneurs to develop a website without writing scripts and forming the layout. This is what made clone scripts so famous in the present digital world.
Make a good business idea
There are three ways in which you can start a car rental business. You can partner with travel agents to provide the cars, GDS integration or by affiliate marketing to buy cars. It is a good idea to make use of travel agents and GDS integration services to start the business. In conclusion, You can avoid spending a huge amount to buy cars. With a professional website, you can invite travel agents and rental car owners to list their cars on your page. It is not a surprise after that most of the multi-million businesses work as online-agents between end-customers and service-providers.
The need for professional car rental website
Do you think the Excel sheet is enough to count and manage the orders? If you think so, it is just a stupid move. Since car rental service is something where you have to give an instant response and replies to the inquiries. A website developed using the clone script of a popular car rental website supported with the best software automates most of the process and provide instant replies to the inquiries of the customers. This helps the business to manage multiple activities on a single platform using minimum system thus reducing the operating cost.
Best car rental platform
Your website should not be just a booking platform. Clone scripts provided by reputed companies help you develop the best car rental platform that gives valuable information about cars, customers, and drivers. It gives information on car details, user management, driver management, billing and invoices and more. The website software helps you integrate all of these features and functions of car rental platform with the system to manage everything perfectly. It helps the business owners to provide exceptional customer services by focusing on real matters and handling the administrative task in a better way.
Easy to customize
Car rental websites made using high-quality clone scripts helps the entrepreneurs to customize the website to meet the unique requirements of a car rental business. Clone script providers assure quality technical support and help you to add new features to meet the growing needs of the business and the expectations of the customers. It is also so easy to alter the existing features to make it more convenient for the users with the service of the technical team provided by the clone services providers. Reputed companies provide you with complete benefits of car rental clone script.
Cost-effective
Website development can be costly when you start the process from zero. But when you make use of website clone scripts the task is half done including the complex process of writing scripts and developing the layouts. These scripts are just like ready to use templates and the website developer have to just customize the website, add images and texts to bring the professional look you need for your business website. Website clone scripts of popular car rental services around the world are provided at affordable rates by the reputed clone service providers of the country.
High-end security
Car rental scripts are developed with secured payment gateways to provide the customers with satisfactory services. Payments gateways made with high-security features help the customers in making the payments so easy through secured platforms. It helps your business to gain confidence and reputation within a short time to keep a good flow of customers to your car rental website. The website keeps the information of the customers confident and prevents anyone from hacking or misusing it for any of the marketing or illegal purposes.
Save staff admin time
As said above quick respond to customer booking requests are so important in the car rental business. Clone script helps you develop the software that is so easy to use and require only minimal training for the staffs to operate it. The website also helps to keep the track of maintenance to reduce maintenance costs, car breakdowns and provide instant and quality services for the customers.
These are some of the important benefits offered by a quality car rental clone script to give an instant start to your own car rental business. Now purchase the best car rental website template from reputed car rental website and app clone script providers of the county to give wings to your business dreams.
Why choose HWinfotech for Rental Like App & PHP Clone script website?
HWinfotech is one of the biggest website PHP clone script provider of the market where you can get 500+ clone scripts. The best thing about HWinfotech is that we have the best developing team for customizing your product as per your requirements. This company is a one-stop solution for all of the problems like web development service, web designing service, digital marketing services, mobile application development services. I would strongly recommend you to send the demo request or you can chat with our representative on the website of HWinfotech so that you can understand how a legitimate company works for their valuable clients.
More information can be found on company's website. /. You can also reach us at info@hwinfotech.com