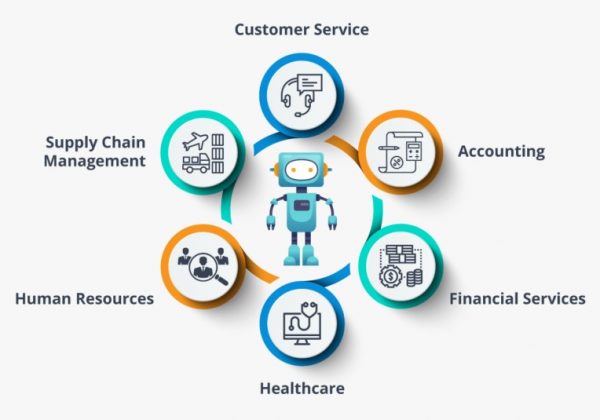 Businesses are turning themselves to an emerging technology trend i.e. Robotic Process Automation (RPA). This is to streamline the company's operating efficiency while reducing costs. Despite the benefits of RPA in business for those who were early adopters, some decision makers are still debating whether RPA is worth their time and efforts or not.
To help decision-makers understand the benefits of RPA (Robotic Process Automation), we've compiled the few top benefits. But, let's first understand, what is RPA?
RPA is a technology-driven approach that automates business activities using business logic and cohesive inputs. A company can use RPA tools to set up software, to capture and interpret applications for processing transactions, modifying data, triggering replies, and interacting with other digital systems.

Benefits of RPA in the business
RPA has grown in terms of development since its commencement. Therefore, the following is a comprehensive list of the benefit of using RPA in the business.

Optimize the usage of resources
To achieve high efficiency, reduce the risk of mistakes in business operations. This risk is amplified when working on difficult activities. And these jobs is often done with less vigilance. Therefore, RPA is used to substitute humans and provide them jobs that are worthy of their time and effort in certain situations. Companies can get major tasks done with least opposition from employees who are fed of repeating activities by maximising the use of human resources.

Cost-Effectiveness
The AI trend can help you reduce operational risks to a large extent because RPA allows you to efficiently conduct complex jobs with minimal chances of error. Never the less, but we also require minimal human resources to complete the tasks. This also lowers costs and promises to be a game-changer for your company. With the support of RPA, we can truly aspire for cost-effectiveness.

Insight and Analytics
There is less risk of data leakages, obsolete information, and erroneous analytics when robotic works on data and analytics. RPA enables businesses to look through the data and get actionable insights with minimal mistake rate. Robots also assist in data collection in areas where humans are unable to. As a result, a broader scope of data collecting and analysis leads to complete insights. Employees can focus on more advanced analytics in the meanwhile, resulting in better decision-making.

Data security for business
To improve the security of company data, RPA is link with a variety of applications. These integrations will ensure that a robot does not alter or improve a client's app. Because business operations leverage and inherit the already existing security architecture with permission concepts in place, this solution decreases the risk of unauthorized access.

Error-free Efforts
RPA assists firms in bringing precision to their operations and eliminating errors from repetitive activities. Its advantage is that there is no missing or incorrect consumer information, and service representatives do not have to worry about providing personalised care to customers. Even a minor inconvenience to the customer, can destroy their experience with your company – the RPA eliminates the risk.
Conclusion
The benefits of RPA in the business are enormous. It has the potential to completely transform the way to conduct business and make it a hundred times more productive. As a result, we must avoid making the same error and properly develop RPA solutions so that we can make the most of the trend. You'll need professional assistance for this.
To optimise your business processes, the expert provides the best robotic process automation solutions. As a result, you will undoubtedly benefit from the knowledge.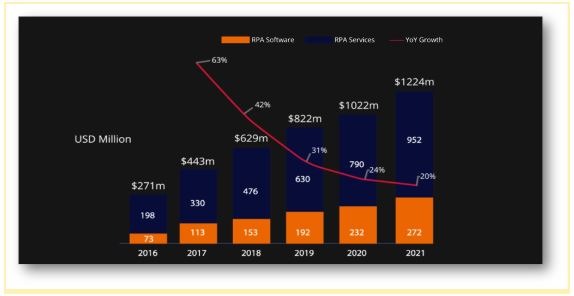 RPA Tools
RPA tools are the software through which one can configure tasks that need to be automated. Various tools in the market facilitate RPA, but which one do you think is the best?
That depends on your requirements. Here's a list of widely used tools that help to meet the objectives of RPA:
Automation V/s RPA