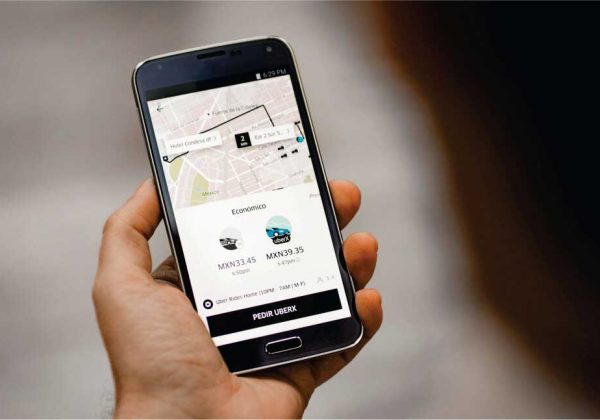 Do you love to start taxi booking business? If yes, it is a fantastic idea and the decision is certainly welcoming. With everything online, you need the best taxi booking website and app to start the business.Get to know about uber clone script.It is quite common that several popular taxi business websites like Uber will run in your mind when thinking about website development. There is no doubt that Uber is one of the popular taxi booking portals used by infinite numbers of people. People like businessmen, professionals, tourists, students and more choose to book via this portal. Now it is so easy for you to start the taxi booking business just like Uber with clone script.
Uber clone script – The best shortcut
Most of the start-ups make use of clone scripts to design the website. It makes the best shortcut to design a website similar to Uber. Therefore, it saves good volume of time and effort on scripting and designing website layout. Now you can clone website online with readymade Uber clone scripts. Everyone know the Taxi booking services by Uber as Uberification around the world. It has revolutionized the operations of traditional taxi booking services. In addition, it has turned out to be one of the captivating and productive businesses in the global start-up arena. The idea of Uber like apps has inspired several aspirant entrepreneurs and start-ups to think about taxi booking business.
Uber clone – What it really means
Most of the start-up and people believe that clones make just the Photostat copies of existing websites. But it is wrong. Uber clone is a popular and prominent taxi booking script developed by the reputed companies. It helps you to develop a website or app similar to Uber. This on-demand app helps the consumer to book the taxi and enjoy the best riding experience. The script made with PHP is open source, robust and highly scalable and is used for several on-demand services. The services includes car wash, laundry services , tutor , beauty treatments , grocery delivery , house cleaning, handyman services , and more.
Taxi booking app – Booking made simple and easy
Uber like taxi app works on a simple formula. It helps the riders or customers to book a taxi with simple touches on 'book now' button. Most of the people apps over website to book the taxi with their smartphones. Now, booking is so simple using app like Uber. It is easier to get a taxi at the door-step. Now taxi booking is made a matter of just a few touches.
Uber clone – Why should you use it
Why should I make use of Uber clone script instead of designing and developing a brand new website? This is a common question that arises in the mind of everyone who thinks about a taxi booking website. The answer is so simple. The clone architecture used in Uber script is extensible, easy to use, relentless, and can be altered as per the unique market requirements. Dedicated product development team with reputed companies make use of their talents and experience to develop impulsive, controlled and ascendable PHP Uber script that help you boost the taxi booking business with well-designed website and app. They create a disciplined and systematic structure of Uber clone script with customizable features to start taxi booking business.
Why start-ups love Uber like apps?
Taxi booking is one of the proven successful business models and it adds real comfort and convenience to life. Uber has stamped its name in the hearts of new generation consumers. The positive impact and brand image are attracting more and more customers to Uber. It saves a good volume of time and effort of the common man in booking a taxi with the ease of providing doorstep services at the expenses of making a few clicks. This advantage inspired millions of start-ups to provide online taxi booking services similar to Uber with the help of Uber app clone. The never-ending craze of the present generation towards smartphone is one of the important reasons that created huge demand for Uber like on-demand mobile apps.
Features to consider before starting the Uber clone website
The Uber clone app script should be rich with several features to run the business in a smooth way. Some of the features that can be customized with Uber clone script include App computability, User-friendly Uber like app, Social media integration, Responsive Uber clone script website, Low battery consumption, Localization, Elimination of unnecessary clicks, and sensitive data protection. Thes clone script from reputed companies is rich in all of these features which can be easily customized as per the niche requirements.
Uber clone script – The facilities
Uber website and app provide simplicity in using several facilities related to taxi booking services. So make sure that your Uber clone script assures the best in areas related with Request, Scheduler, Allocation, Matching, Notification, Tracking, Payment, and Review. Reputed companies are so much concerned about all of the features and facilities and hence take an extra edge in providing these services with the same functional excellence of Uber taxi booking website and app.
Best technology
This is the most important factor that makes the Uber clone script to really work for you. Reputed Uber clone script developers make use of the best in technologies to create the digital infrastructure for cab booking development from scratch. Uber clone script development is not an easy process as you think. It is a complex process that comes with several moving parts. Website clone development experts make a good study of Uber website and app to understand its composition and structure to provide the scripts. Uber clone script is made with the robust back-end technology to make it customized to suit the business model, scalable architecture, ready to handle big data, fast time to market, and cost-effective.
These are some of the tips or guidelines that help you select the best Uber clone script to start Uber like taxi booking business to invite the attention of common people and customers without severe marketing efforts.