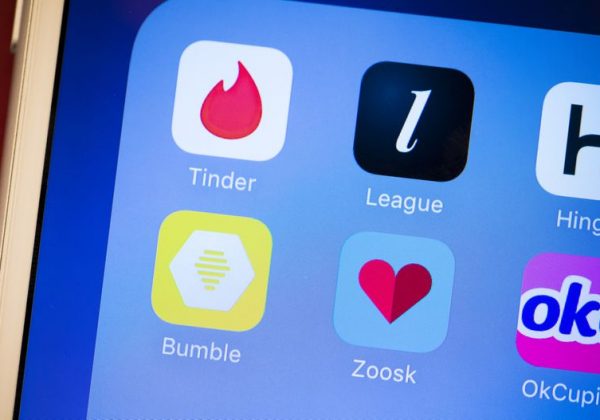 Everyone in this world needs good relationships to enjoy life. Most of the individuals look for new partners for dating, chatting, serious relationships friendship, time pass and more. Different people have different tastes and they look for the perfect partners with the same expectations as theirs. With the increased internet penetrations and hike in numbers of smartphone loving generations, everyone looks for the best dating apps to find their partners. It is said that with more than 20 million matches, there are around 40 million people around worldwide to use dating websites and apps. These numbers are growing in good numbers and India makes one of the largest markets for online dating users.
Dating App – Brand new business
This growth is what made you think about developing a dating app. It has turned out to be a brand new business that attracts more and people with the craze to build relationships. A dating website is not a click away and easily accessible as an app. But a mobile dating app can travel with users. The reports say that more than 60% of the people love to use dating apps than websites. The income through dating apps is predicted to grow at higher rates in the coming years. Now app development is made so easy with dating clone script. Here are some of the important features and factors that you should never miss in your dating app to make it look and perform in a better way for relationship hunters.
Easy to fill profiles
Everyone hates to fill out long forms. Now, most of the apps have simplified the process and helps the people to log in with social media accounts. Or else these apps ask for just the basic details to enter the dating apps within 2 minutes. You can gamify the entire process with cool graphics to make it fun. So avoid asking hospital-like long registration process and make it simple to attract everyone and to make them retain with your app.
Social media integration
The present world is on online and good portion of the people spend their free time with their favourite social media platforms. So, integrate your dating app with the famous social media platforms to simplify sign-ups and log-ins. This also helps you collect data and information in likes and dislikes and also to access the friend list of the user. A good portion of the dating app users in the world comes through social media.
Geo-positioning
Users never mind the matching profiles of the persons who are miles away from their place. Most of the famous dating apps make use of geo-positioning features to bring the nearest person with the same interest and likes. This helps the people to find the partners within no time to build expected relationships. Make a good study about the working and structure of competing apps and make use of the amazing features in app development to give an extra edge to the app. You can also help the users to change the location as per their preference and to search for the people near the intended place.
Matching
This is one of the most important factors that bring and breaks business from your app. Make use of advanced algorithms to increase the accuracy of matching to its maximum level. List the people with great matching accuracy first. Great accuracy rate makes the users retain with your app and also to invite new users in good numbers. If they can't find useful profiles on their search, they will simply move to other apps in search of their expected results. Don't forget that numbers of dating apps are increasing day by day and hence make sure that your app has the best matching ratio.
Chat and messaging
This makes the amazing feature of dating apps. Users need to send messages or to chat with the interested people on the go. An easy to use chat box is so essential to assure safe grounds, especially when communicating with women. It is really difficult for a dating app without messaging and chat platform to attract and retain the users. Dating script PHP from the reputed clone script service providers of the country helps you develop engaging and powerful dating apps with user-friendly chat and messaging platforms.
Push Notifications
This is another important factor that helps the users to stay connected with the dating application. Everyone makes interest or sends messages to everyone who seems to a better partner for them. The app should send push notifications when they have a match, profile visitor, or response to their messages. This makes them really happy and to check for the updates frequently and to make use of the additional features of the app.
Subscription models
It is not a good idea to stick with a single model subscription plan. Provide weekly, monthly, quarterly or yearly basis subscription models with high-quality features. Different users look for different subscription models that match them with specific users as per their choice and taste.
Freemium
Several popular and reputed dating apps make use of the freemium revenue model. This model provides almost all of the basic services for free and premium services at reasonable rates. This is the best way to take the users to edge of the free services. Enables you to prompt them for paid services to accomplish their real task of using the dating app. It is also a good idea to make use of integrated gift sending facilities including greeting cards, flowers, and chocolates to enjoy an additional source of income. You can make use of third party integration services for the purpose to enjoy extra income without taking efforts.
Start app development
Now you better know about the important features and factors that help you develop a successful mobile dating app. Now the question is how to make the app development process really simple and budget-friendly. The answer is so simple. Just buy dating clone scripts with all of these amazing features from a reputed company at affordable rates. These scripts are developed with ready to use features and you have to just customize the script to develop a challenging mobile dating app with everything the present relationship makers search for.