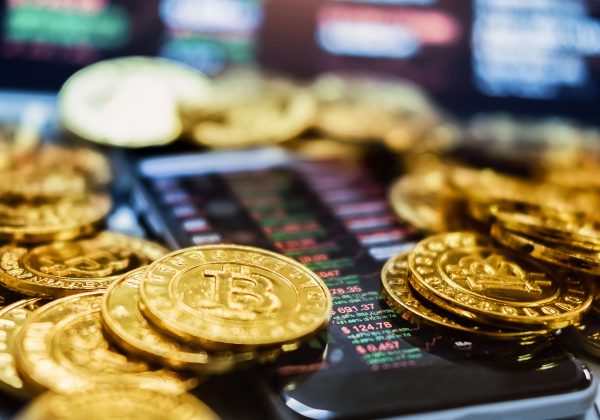 Cryptocurrencies have become the most talked-about investment. Many companies have started accepting crypto currencies as a form of payment. There are thousands of crypto currencies to choose from. Following is a list of Top 10 Crypto currency to invest in 2021:
Top 10 Cryptocurrency to Invest In India 2021
Bitcoin is the first and biggest crypto currency. Regardless of whether its price increases or decreases, bitcoin will continue to dominate the crypto currency market. Traders will gain from strong liquidity as long as it exists, regardless of market stability. Although bitcoin is volatile, it has a consistent rising tendency. It is the best cryptocurrency to buy, 2021.
Ethereum
It is one of the best cryptocurrency to invest in 2021 for short term. Ethereum is a developer's choice as both a coin and a blockchain platform. When it comes to utility, Ethereum's smart contracts functionality enables developers to create a number of blockchain apps that support NFT.
Tether
It is one of the first cryptocurrencies to be linked to the US dollar when it was established in 2014. It is a great choice if you're wary of the cryptocurrency sector and want to invest in a low-risk crypto coin. Tether is a stable coin, unlike other cryptocurrencies. The value of a stable coin is tied to a fiat currency, such as the US dollar. This implies that the value of each Tether coin you purchase is linked to the value of one US dollar. It is one of the best cryptocurrency to invest in 2021.
Cardano
Cardano's network employs proof-of-stake validation, which minimizes transaction time and energy consumption. Cardano, like Ethereum, allows for smart contracts and decentralized apps, which adds to its usability. It is the best cheap cryptocurrency to invest in 2021.
Dogecoin
Billy Markus and Jackson Palmer created Dogecoin to mock the cryptocurrency market. What began as a joke has grown into a major cryptocurrency with a market capitalization of over US$44 billion and is easily in the list of top 20 cryptocurrency, 2021.
Binance Coin
Binance Coin (BNB) is an Ethereum-based ERC20 token introduced by Binance, a well-known cryptocurrency exchange. Using this coin, you may pay a commission for exchange transactions. The coin was produced with a total number of 200 million tokens.
Ripple
Ripple, a well-known digital technology and payment processing firm, created the XRP cryptocurrency. Because of its capacity to resist market volatility, XRP is gaining appeal among investors. XRP may be used to trade crypto for conventional currencies such as the US dollar and the British pound. When compared to Bitcoin, XRP transaction rates are significantly lower and transaction times are much shorter.
Polkadot
Polkadot, a relatively new coin, offers a distinct perspective for the cryptocurrency industry. It intends to merge many blockchain networks into one so that they can collaborate. This integration has the potential to be transformative, altering the way cryptocurrencies operate. Polkadot has benefited from this by gaining a positive market position.
Uniswap is a bitcoin trading technology that is completely decentralized. It is also the name of the business that developed the protocol. The system, which makes use of smart contracts, enables automatic transactions between cryptocurrency tokens on the Ethereum network.
Bitcoin Cash
Bitcoin Cash is a cryptocurrency that was established as a fork of Bitcoin in 2017. The objective of creating Bitcoin Cash was to allow for bigger block sizes than Bitcoin, enabling more transactions to be stored in a single block.
Therefore, above listed are the top 10 cryptocurrency to invest on, choose your favorite, now.